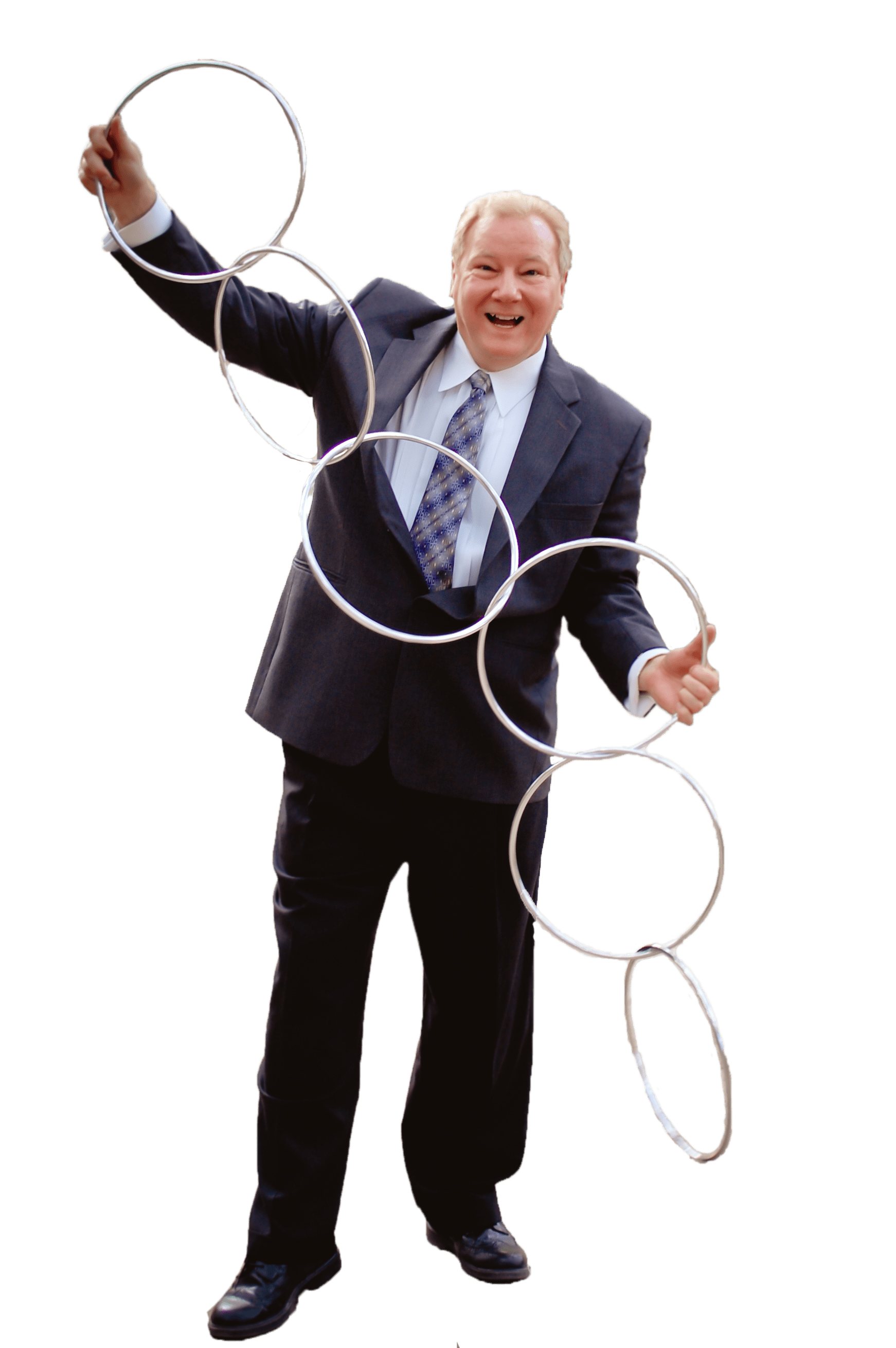 Greg Phillips
"FUNBELIEVABLE!!"
Magician
Comedian
Fun-Guy
Greg Phillips

is available for all
of your family and kids 

events!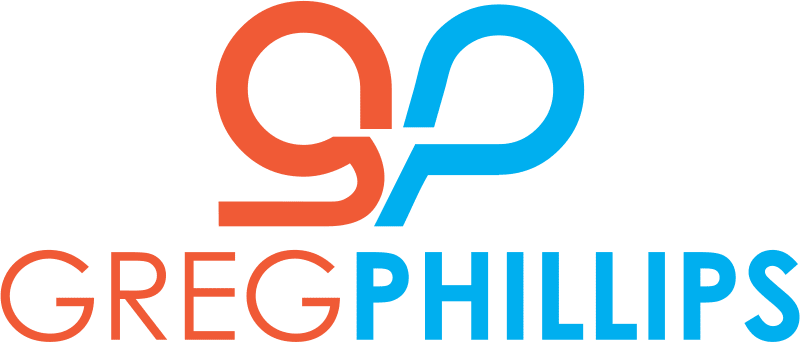 Blue and Gold Banquets




School Assemblies




Restaurants




Library Programs




Day Cares




Awards Nights




Family Banquets
Blue and Gold Banquets




Grand Openings




Anniversaries




Birthdays




Conventions




Holiday Parties




…and other special events
"We appreciate your many contributions to creating a positive learning environment. Your expertise created excitement for everyone. Throughout the presentation, you were able to interject meaningful messages while capturing the magic. I will recommend you to other elementary schools without reservation."
"Greg is without a doubt, the most gifted Children's Performer I have ever personally encountered. The chemistry of his giftings seem to explode…He has a rapport with kids that is amazing. He has the ability to take them into new places. I offer my strongest recommendation."
"The referrals given to us of your skills did not do you justice. Your performance was much more than we had anticipated…and so affordable. Before we found you, we had spent much more money for much less program! But not anymore. We've got your number on speed dial!"
"Sharing your life's experiences with our students is greatly appreciated. Positive role models like you who inspire students to dream of their futures make a real difference in these children's lives. I appreciate your commitment to education."

"What a great job mixing in character education and keeping the student's attention. The kids always look forward to you! Fabulous!"

"What a unique presentation! You've really added to our year!"
"Teachers commented how the students kept talking about the program for days after! What a wonderful surprise!"
"While Greg has the professional skill to move a whole audience with his abilities, he is more concerned with the message, uncompromisingly stated and clearly presented. He has the heart attitude towards the best for children."
"What a delightful and meaningful program… His presentation, aside  from containing very vital information for our students, was so entertaining that Greg held their rapt attention from the minute he began!" 
"Greg was entertaining and highly interactive… the students loved being a part of the program… let us know when you will be back!" 
"The gifts of your time and message were a great encouragement to both students and staff. We are grateful for your commitment to our community, to students, and to the work of our school."
"The students and I thoroughly enjoyed the program… Fantastic! As always! "
"Greg has a special way of teaching important issues to children while he is performing. The children were captivated by Greg."
"Mr. Greg is WONDERFUL! The children and teachers look forward to your programs.
Thank you!"
"Thanks for helping to educate our students."
Who is the "Funbelievable" Greg Phillips?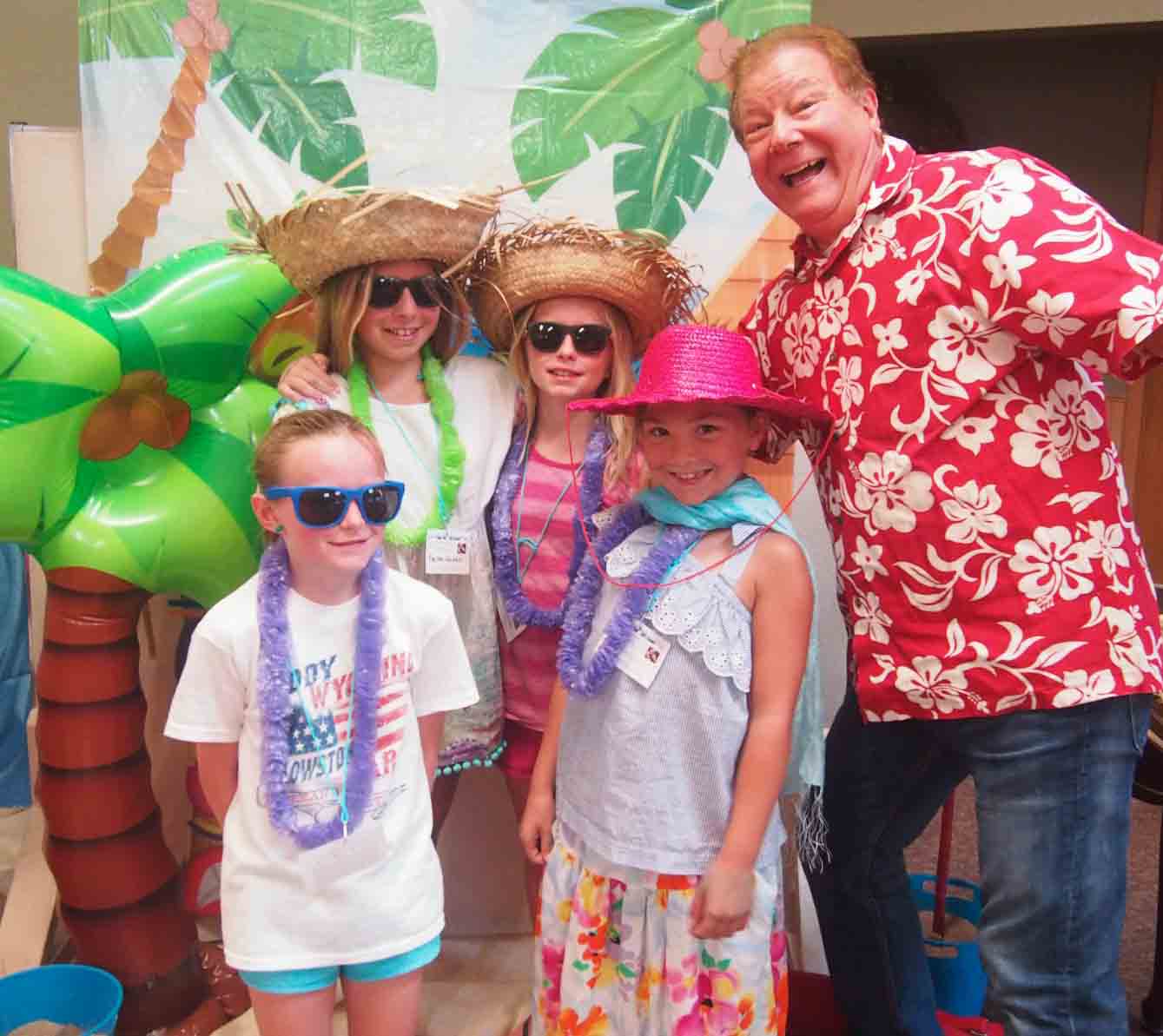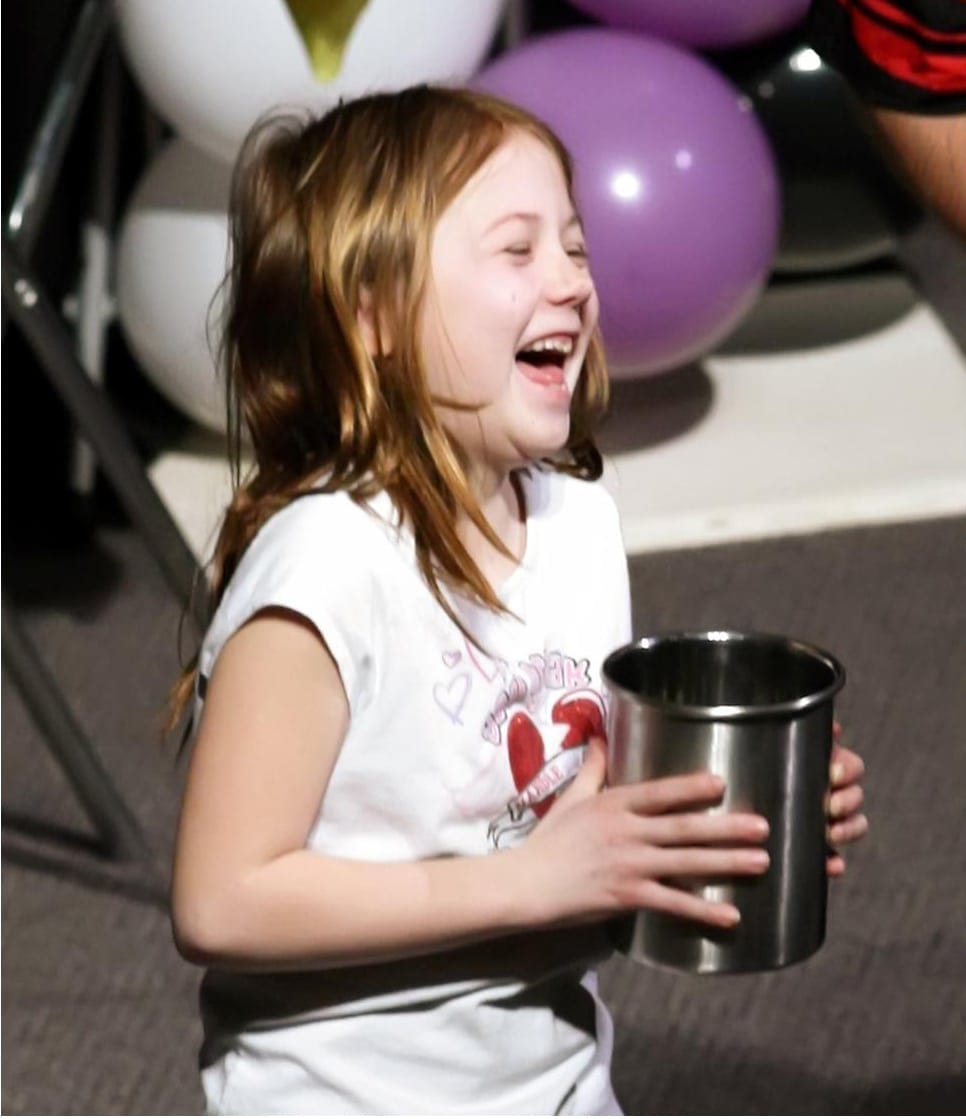 Greg Phillips is the perfect entertainment for your next special event. Greg captivates his audiences with amazing magic, hilarious juggling, animatronic puppets, and outrageous comedy. Since 1982, he has performed on National Television; including HBO, Showtime and the A&E network. He has opened for such stars as Robin Williams, Jerry Seinfeld, Henny Youngman, Sid Caesar, Imogene Coca, Ray Charles, Maynard Ferguson, Tanya Tucker, Jimmy Walker and Gallagher. He has appeared in nearly a dozen countries on two continents. 
Greg has traveled extensively competing in local and national Magic Conventions receiving multiple awards and accolades. He continues to tour internationally, as a successful family and children's performer. 
He specializes in making your events truly amazingly successful and entertaining!  That's all he does! Greg tailors his presentations to your kids and families using fun magic, clean comedy, and audience interaction! Your guests will enjoy the show and remember it for a LONG time because the presentation was created especially for them. All of this makes you look like a hero! 
Your group will be entertained by a wide range of magic that is backed by Greg's experience and professionalism. 
Programs and Presentations To Make Your Events Unforgettable!
Greg's
"Funbelievable"
Programs !
Greg Phillip's programs
are for EVERYONE and
contain FIVE KEY
 elements
1. Comedy
You'll be thrilled as you hear your audiences laugh and see all the smiles during my clean, but very funny programs!
2. Audience Participation
Keeping a family and kid's attention can be a difficult task. Getting them involved is a sure fire way to insure success. Greg's rapport with the audience is a joy to watch. Everyone becomes a part! Everyone makes the "magic" happen! All are treated with respect, and have a great time participating in the program.
"What an inspiring and fun performance! You handled the children expertly and with respect all the while imparting the most important message! We continually look forward to working with you! Chip Weaver, Principal MCC, Melbourne, Florida"
3. Unbelievable Illusions
Greg's programs are filled with amazing illusions, creative object lessons, captivating stories, puppets, juggling and and his hilariously unique way of telling stories. It's quality entertainment for all ages!
Thanks for a most excellent job! Our adults didn't know what to expect. They thought you only worked with kids! The illusions were excellent and the connections were great! We will be having you back often!  Fred Grewe,  Portland, Oregon"
4. Personalized Shows
Every performance is individually tailored for your school, theme, event or organization. I want to help you and the needs of your community. Whatever your need, I will plan a program just for your event! I become your spokesperson!
"You are sincere, care about people, and sure LOVE what you do! Debbie Schroeder, KidZ BlaZt, Waupaca, Wisconsin"
 5. A Clear Concise Presentation Of  Your Message or Theme
This is the area most "Performers" fall short. With 40 years communication experience, Greg has designed each program to contain clear presentation of the message whether a Red Ribbon, Character, Bully, Leadership or just FUN presentation. Let Greg assist you in planning your programs, with great results.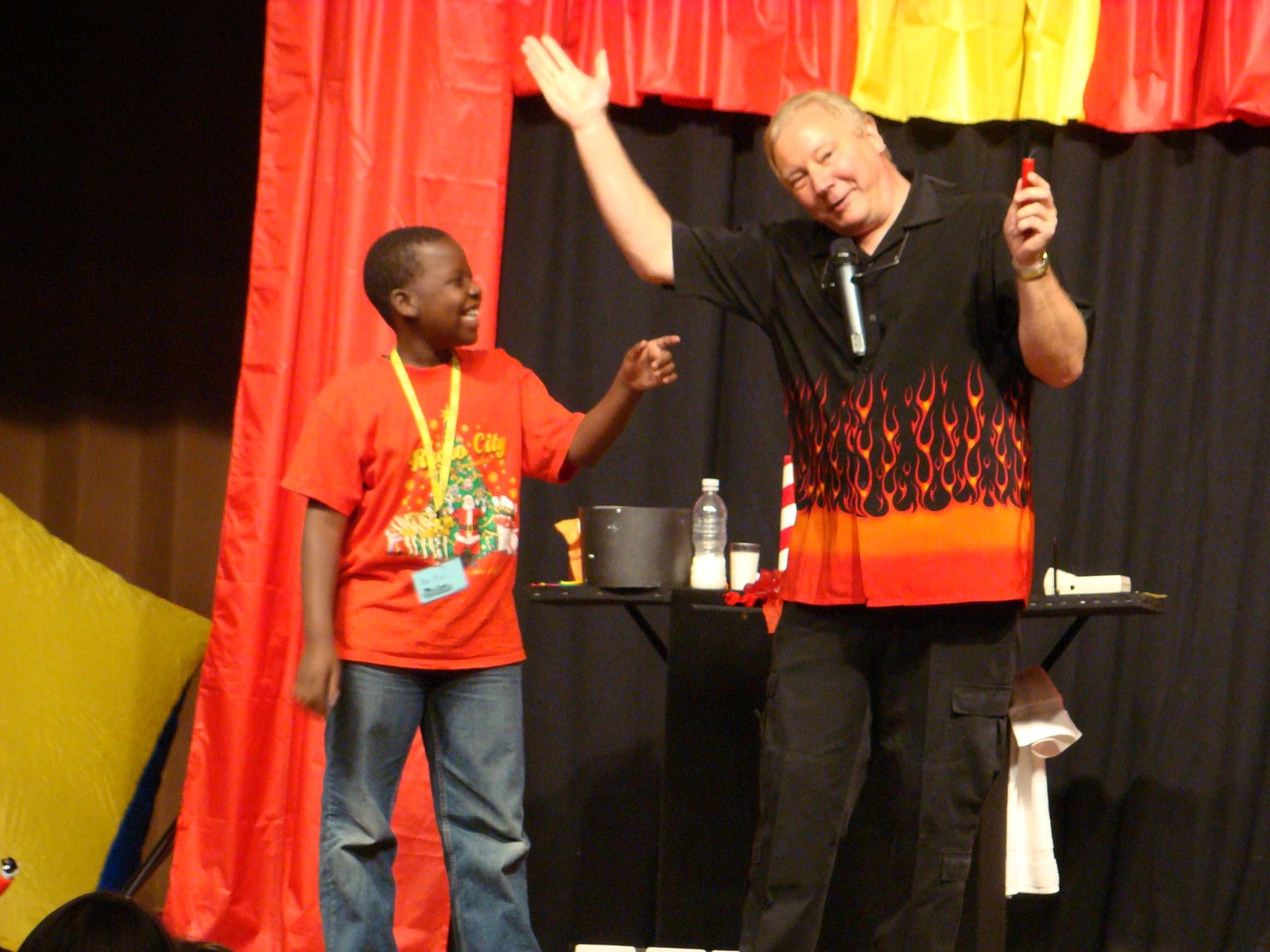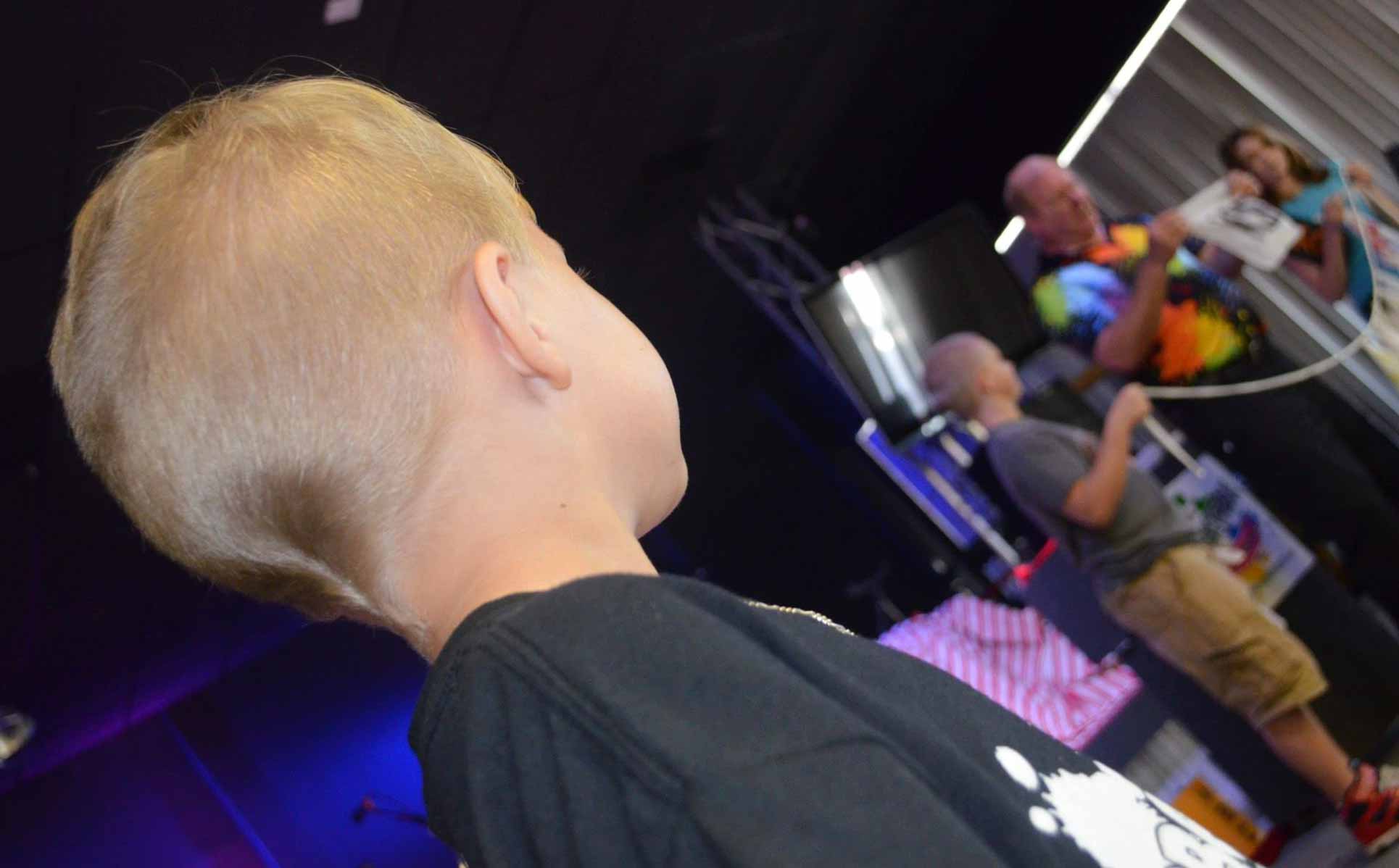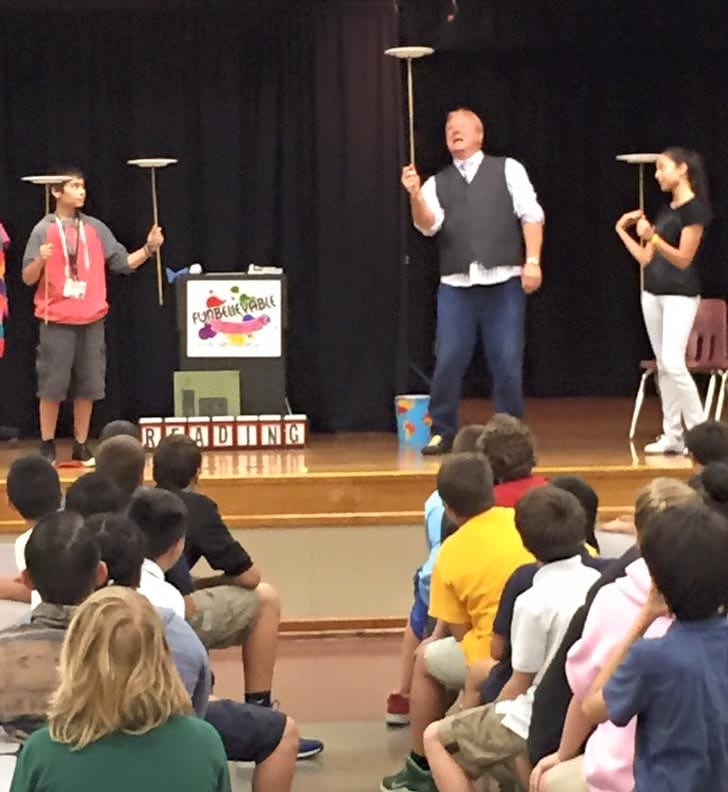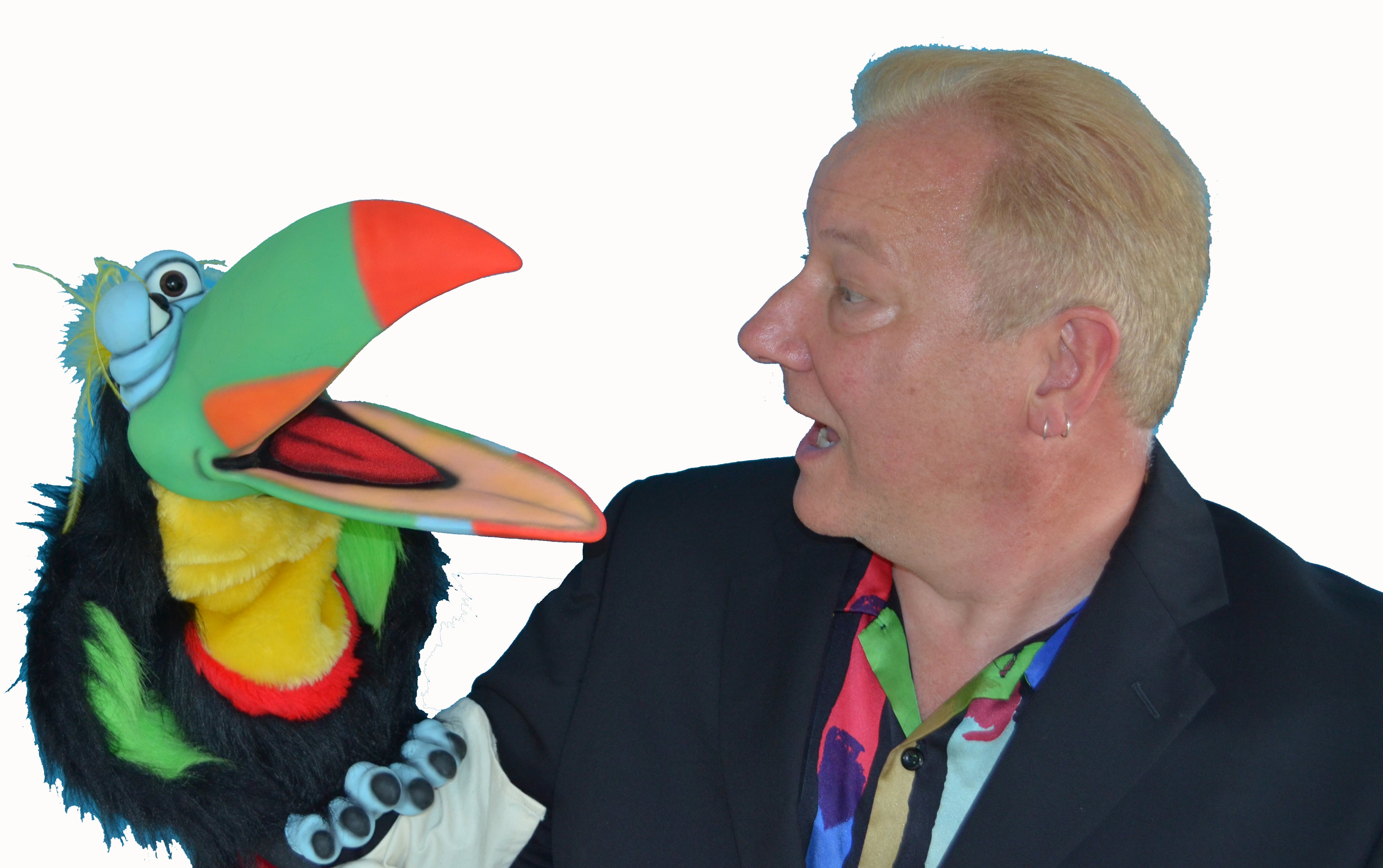 These Are The Kinds of Memories That Your Guests Are Going To Remember Forever!
Available for ALL YOUR KIDS AND FAMILY EVENTS!
[et_pb_nextend_smart_slider_3 slider="2″ _builder_version="3.8″ _i="0″ _address="1.11.0.0″ /]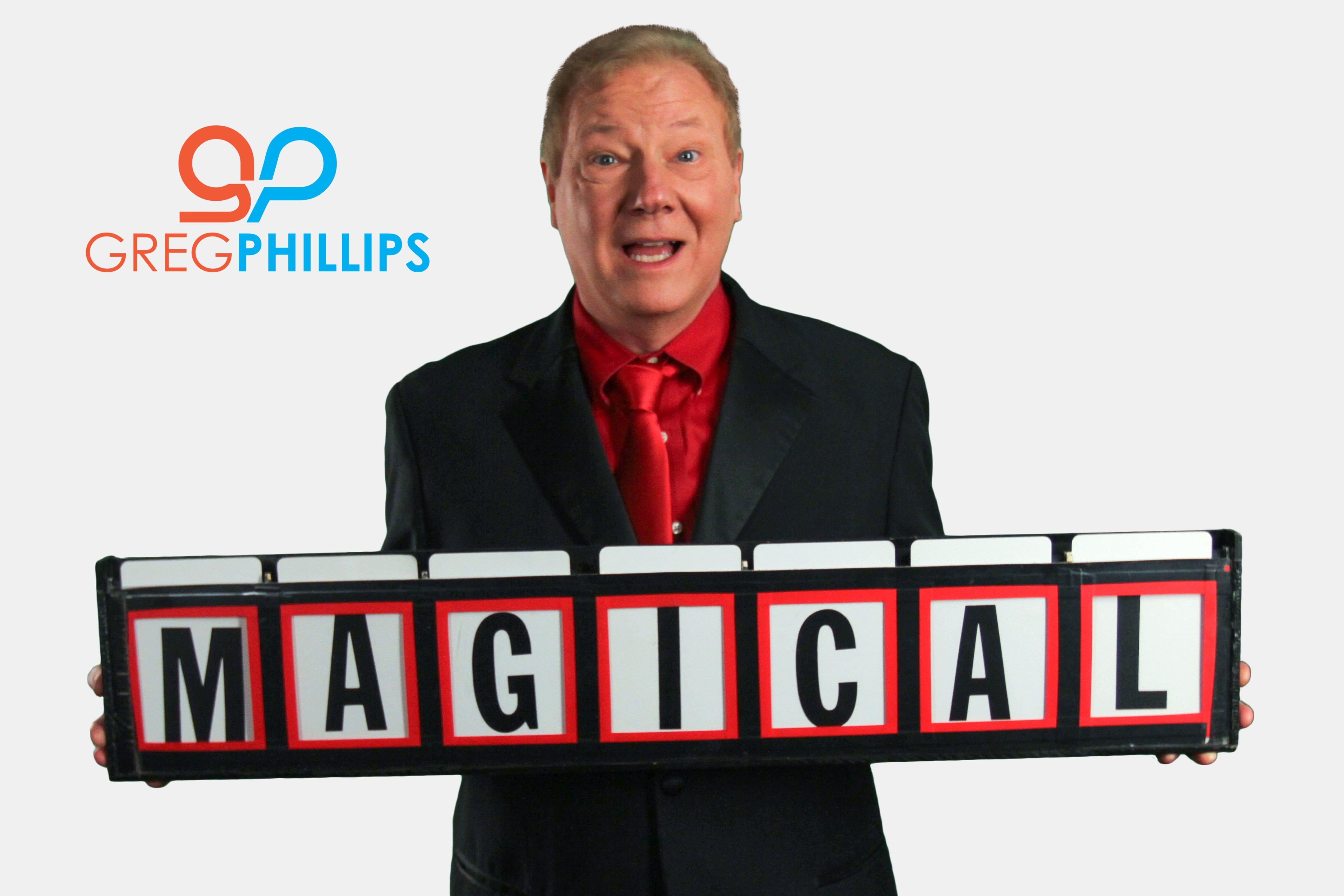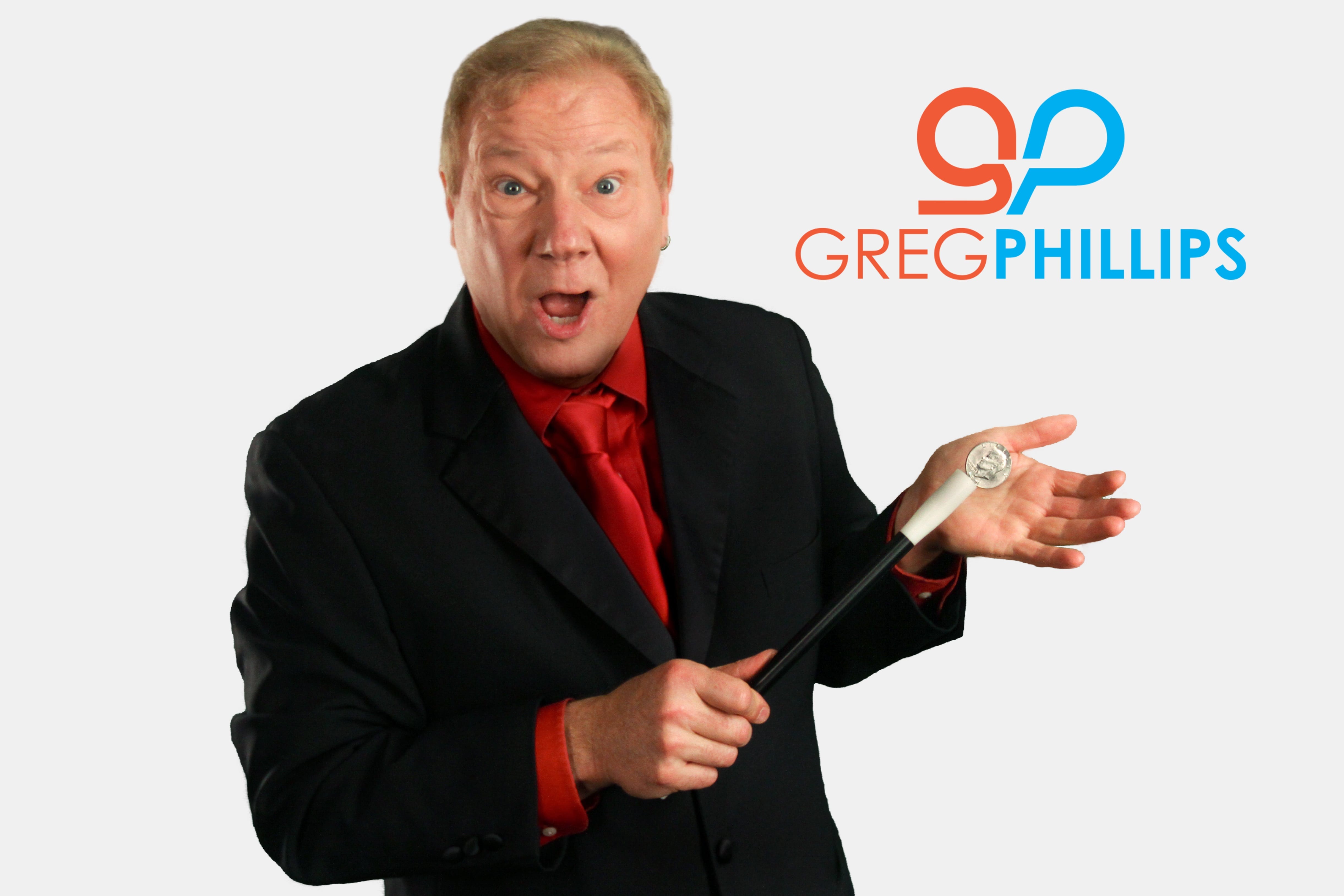 Talk to Greg. he'll give you the tools
to make your event a success!
Greg shares his knowledge from performing at over 4000+ events and helps cut the learning curve to planning a successful special event. Find out what works and what doesn't work, how to avoid costly mistakes and learn how to make your people say, "WOW!"
Frequently Asked Questions
Is Greg Phillips able to entertain people who don't speak English?
Thankfully, magic is very universally appealing to all walks of life! Although your non-english speaking guests may not totally understand every funny joke Greg makes, they'll still be thoroughly entertained and amazed by what they see! HOWEVER, Greg does perform several routines in Spanish and can communicate in his second language. Greg is also adept at working with translators and has divided his routines in specific pieces that easily translatable and fun for people to follow.
Is a deposit required?
Yes, typically a 50% initial investment and signed agreement is required to reserve a date. The event is not fully booked with Greg until these  items have been received.
What do we need to provide you on our end?
What is needed varies based on the type of entertainment being provided.
If you go with a strolling/close up magic package, where Greg is merely strolling through your event and entertaining the guests, there are virtually no additional requirements. Everything Greg needs he comes prepared with in his pockets ready to entertain when he arrives at the event.
For the stage show packages, there are some important requirements that are needed in order for a successful performance.
1. If Greg is the only performer with equipment on the stage (besides a podium), then we recommend a stage at least 12′ x 8′ and at least 6 inches off the floor. Depending on how high the stage is, stairs might also be required as there is fun audience participation throughout the performance. In cases where Greg's equipment would be sharing the stage with other performer(s), a larger stage me be necessary or other special considerations.
2. In most cases, Greg will provide his own sound system unless it's a performance that requires air travel. In this case, we'll also need a professional sound system setup and monitored throughout the performance. The best type of mic is a headset mic known as a "country man". It is wireless and hands free. We also need an an input for an iPod for sound effects.
Once again, most of the time Greg provides his own professional sound system. Please keep in mind that you still may have AV needs yourself and still may want to ask your venue to provide a microphone to show a presentation, announce winners, give speeches, etc.
3. In regards to lighting, we have no specific needs but do recommend not having your event too dark because it becomes more difficult for your guests to experience the amazing magic when they are struggling to see what's happening.
What forms of payment do you accept?
We accept checks, Visa, MasterCard, American Express, Discover and PayPal.
You may pay securely online using PayPal or our Secure Payment Page.
If paying with check, please make check payable to "Rising Star" 
Is Greg able to entertain while people are eating?
Technically yes but he doesn't recommend it. Your guests are an integral part of the program and participate in the magic and are often asked to help out. This can be difficult when people are eating. It's also it's hard to "watch closely" when you're enjoying dinner.
Will any of the shows embarrass or offend anyone?
We're proud to say that absolutely NO ONE is embarrassed in any way. We've heard many horror stories of how other entertainers have completely offended guests in the audience with off color jokes and remarks. Greg's Funbelievable programs are completely G-Rated and never rely on entertaining people by making fun or laughing at people.
What kind of room set up do you need for the stage show?
Typically having the stage setup against a wall having all of your guests seated in front and as close as possible (this helps provide a more intimate feeling). Guests that are seated directly to either side of the stage or behind, have TERRIBLE seats and therefore it's best to avoid that. A space that can comfortably seat all of your guests without having them on the sides or behind the stage is best. Also watch out for those huge annoying beams right in the middle of some rooms. Please take into consideration your guests so they don't get stuck behind one of them and miss out on the fun.
Optionally, you can request "pipe and drape" for the stage which basically serves as the backdrop of the performance and gives it a nice feel.
Greg also has his own FUNBELIEVABLE THEMED BACKDROP that he can use as well.
What size audiences can Greg entertain?
Greg's has performed in the smallest of living rooms to the largest of live festival and concert halls. His entertainment is best suited for medium to large sized crowds. Greg entertains groups as intimate as a handful of people to the largest of groups with the proper staging, lighting and preparation. If you have a large group (200 or more), the use of projection screens makes the show even more enjoyable for your guests. Talk to your venue or contact a local audio/video company with questions to further explore that option.
Dates Fill Up Extremely Fast
Request availability, package and pricing info by clicking the button below
or CALL NOW 321-626-2622
Email today: [email protected]